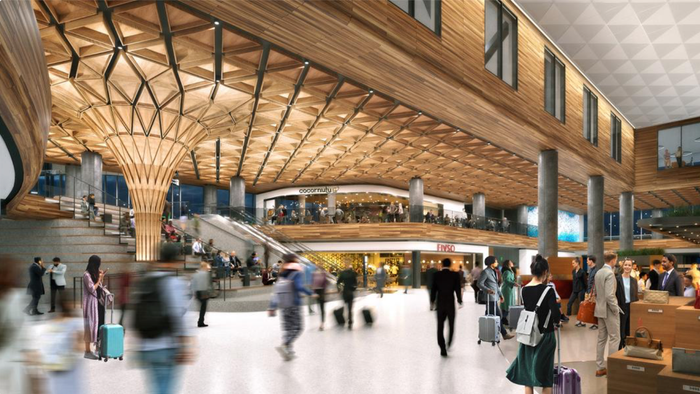 Editor's note: I have lived in the Pacific Northwest for almost 34 years, and have never seen a better write-up about our region's primary air gateway, which is even superior to the Port of Seattle's own guide to their airport.
"Seattle-Tacoma Airport 101: The ultimate guide to SEA"
From Benét J. Wilson, The Points Guy:
"The modernization of Concourse N was completed in November 2021 and includes new amenities, more dining and retail options, a diverse art collection and a brand-new performance stage, all housed in a bigger, brighter and bolder space.
"In March 2022, the airport unveiled plans to expand the C gates area. This part of the main terminal will be transformed with the addition of four floors above the existing building, which will add 145,530 square feet of dining and retail space plus amenities like an interfaith prayer and meditation room, a nursing suite and an Alaska Airlines lounge measuring more than 20,000 square feet. At the center of the redesigned space will be The Grand Stairs at C, which will offer seating and runway views, among other highlights.
"Here's our comprehensive guide to everything Seattle-Tacoma International Airport has to offer, from dining establishments and lounges to hotels, transportation options and more."