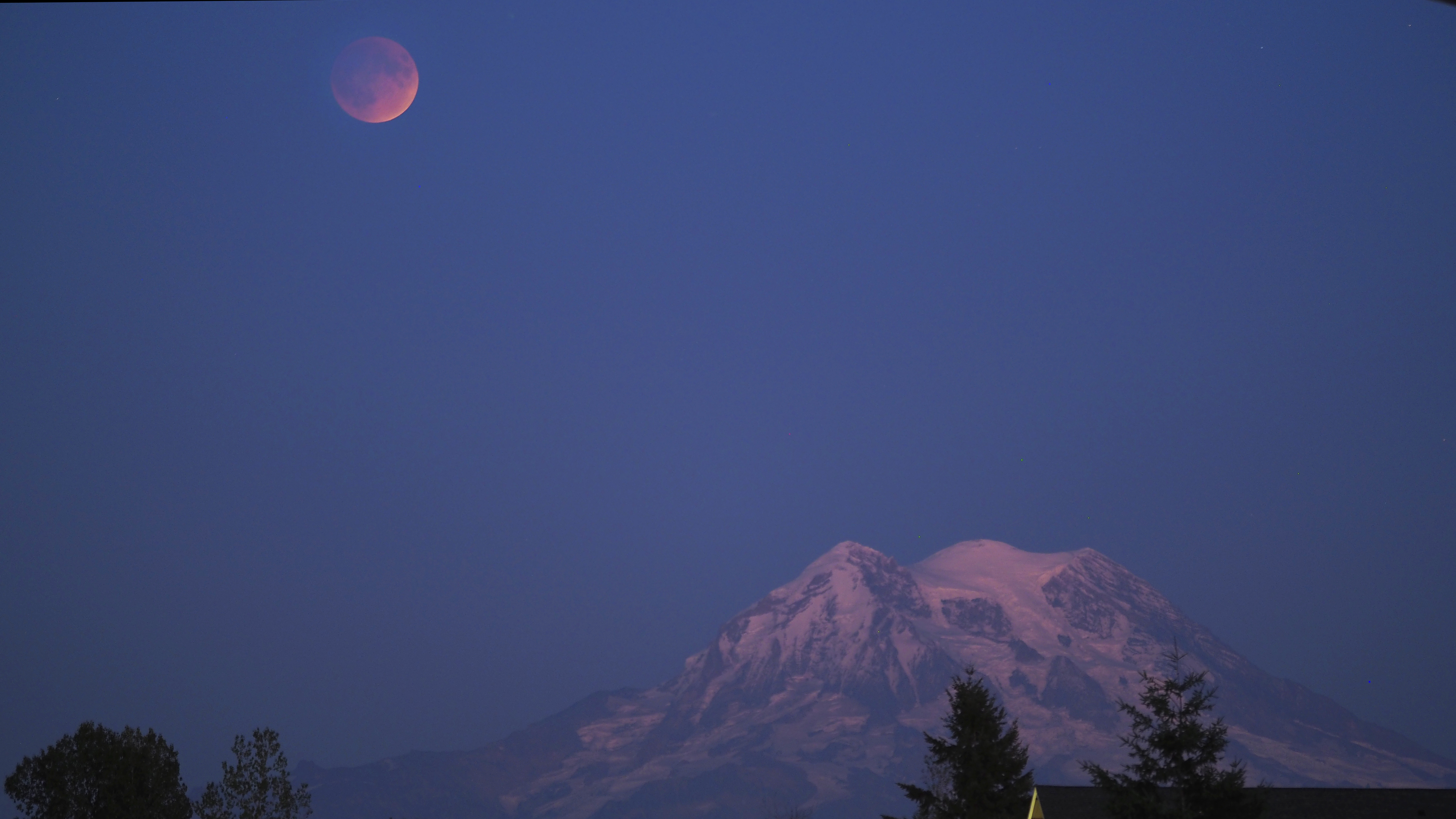 Moon goes blood red this weekend: 'Eclipse for the Americas'
Click here to watch LIVE on NASA TV at 8pm PDT.
"A total lunar eclipse will grace the night skies this weekend, providing longer than usual thrills for stargazers across North and South America.
"The celestial action unfolds Sunday night into early Monday morning, with the moon bathed in the reflected red and orange hues of Earth's sunsets and sunrises for about 1 1/2 hours, one of the longest totalities of the decade. It will be the first so-called blood moon in a year.
"'This is really an eclipse for the Americas,' said NASA's Noah Petro, a planetary geologist who specializes in the moon. 'It's going to be a treat.'
"All you need, he noted, are 'patience and eyeballs.'
"A total eclipse occurs when Earth passes directly between the moon and the sun, and casts a shadow on our constant, cosmic companion. The moon will be 225,000 miles (362,000 kilometers) away at the peak of the eclipse — around midnight on the U.S. East Coast.
"'This is this gradual, slow, wonderful event that as long as it's clear where you are, you get to see it'" Petro said.
"If not, NASA will provide a livestream of the eclipse from various locations; so will the Slooh network of observatories."
What is a blood moon?
"According to NASA, a blood moon occurs during a total lunar eclipse, when the Earth is positioned directly between the moon and the sun, hiding the moon from sunlight.
"During totality, the moon will be a faint, reddish glow, as red wavelengths of sunlight filter through our planet's atmosphere onto the moon's surface. At different moments during the eclipse, it could also appear to take on shades of orange, yellow or brown.
'When this happens, the only light that reaches the moon's surface is from the edges of the Earth's atmosphere,' the space agency explains. 'The air molecules from Earth's atmosphere scatter out most of the blue light. The remaining light reflects onto the moon's surface with a red glow, making the moon appear red in the night sky.'"