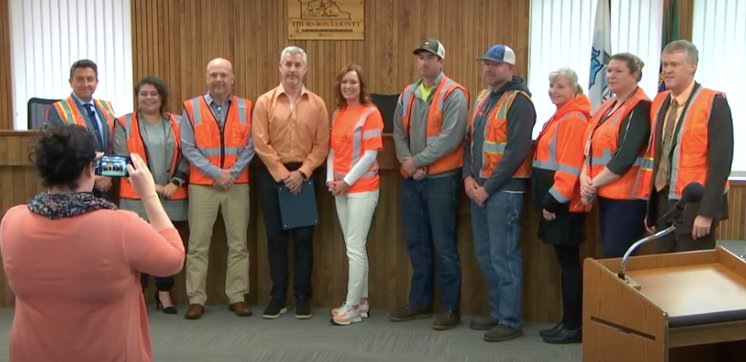 Thurston County celebrates public works professionals 'everyday heroes' and 'unsung heroes"
By JC Medina, JOLT News:
The Thurston Board of County Commissioners declared the third week of May, 15 to 21, National Public Works Week during their Tuesday meeting on May 17.
This year's theme is titled "Ready and Resilient" to encourage the public to consider public works professionals as "everyday heroes," Road Operations Manager Mike Lowman explained.
"Whether it's cleaning up after damaging rains, performing scheduled road maintenance to keep us moving, or providing support to utility customers, public works professionals are always ready to serve and resilient as ever," said Lowman.
Thurston Public Works Director Jennifer Walker said the celebration of the 62nd National Public Works Week is an opportunity to recognize the essential services provided by public works professionals.