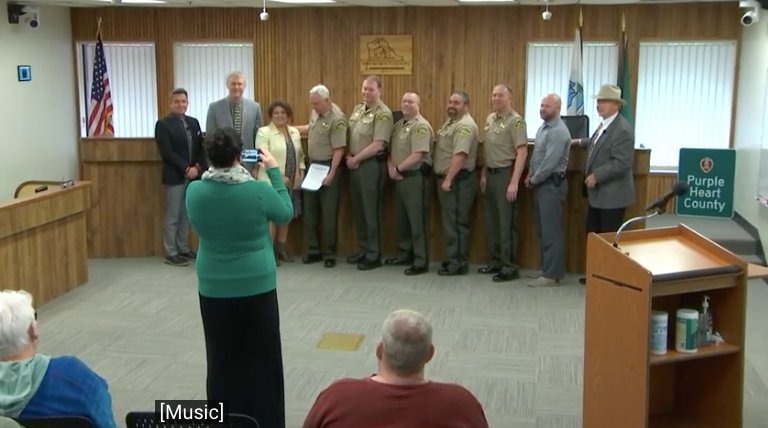 Thurston County commemorates National Police Week
To honor its law enforcement officers, Thurston County joined other local governments in commemorating National Police Week, May 15- 21.
The Thurston Board of County Commissioners (BOCC) said the proclamation honors the service and sacrifice of law enforcement officers who lost their lives in the line of duty.
"Law enforcement officers are the first line of defense against crime and risk their own lives to save and protect the lives of all people in our communities," the proclamation read.
The BOCC also recognized police officers who continue to "serve and protect our communities and safeguard our democracy."
Thurston County Sheriff John Snaza represented the law enforcement officers in formally accepting the proclamation during the BOCC meeting on May 10.