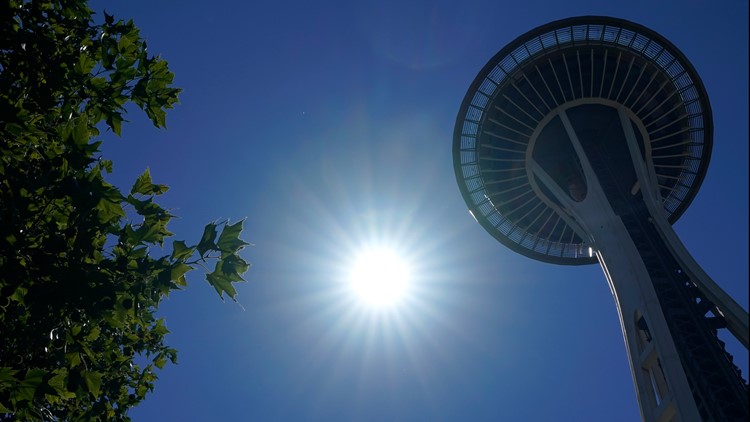 Seattle breaks record for most 90-degree days in a year
From KING-5 TV News, NBC Seattle:
"On Saturday, the temperature reached 92 degrees in Seattle, making it the 13th day when the temperature reached 90 degrees or above in 2022."
"There have been 13 days that reached 90 degrees or above in Seattle in 2022, according to the National Weather Service.
"The previous record for the most 90-degree days in a year in Seattle was originally set in 2015, with 12, according to KING 5 Meteorologist Chris Nunley."
Fall may feel like winter this year. The Farmers' Almanac predicts 'frosty fall' for WA
From The Olympian:
Farmers' Almanac, which predicts long-range weather forecasts and boasts an 80-85% accuracy in its forecasting, is expecting a frosty fall with typical precipitation for the Northwest."
Farmers' Almanac's snow forecast is correct, the fall foliage may end early as snow comes down and covers the leaves.
The first snowfall of the season for Washington is forecast for Oct. 20-23. Although the forecast doesn't specify precisely where in Washington, that weekend kicks off a busy weather month that'll see "very unsettled weather" in the first few days of November and "fair, then stormy" weather throughout the middle of the month.