US State Department renews travel warnings on Mexico
From The Points Guy:
The State Department is renewing its Mexico travel warning to Americans. Just ahead of spring break, the government is advising Americans to either skip Mexico trips, reconsider travel or at least use extra caution when traveling to multiple parts of the country because of the potential for violence.
"Violent crime — such as homicide, kidnapping, carjacking and robbery — is widespread and common in Mexico," reads the advisory from the U.S. Department of State. Currently, there is a travel advisory in place for 30 of Mexico's 32 states.
======
The U.S. State Department breaks down its Mexican risk assessment on a detailed, state-by-state basis.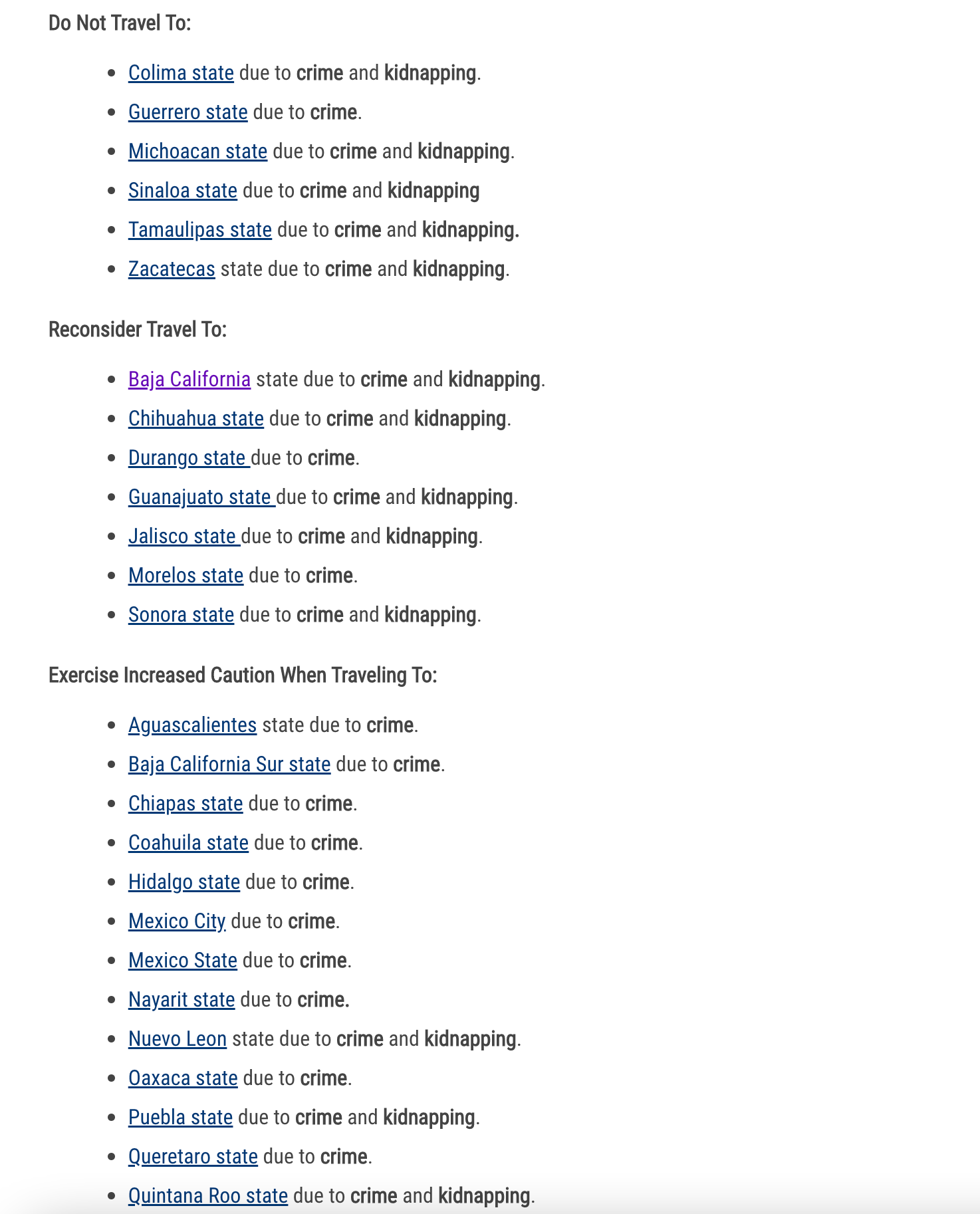 Six Mexican states have a "Do not travel" warning, including Colima, Guerrero, Michoacan, Sinaloa, Tamaulipas and Zacatecas.