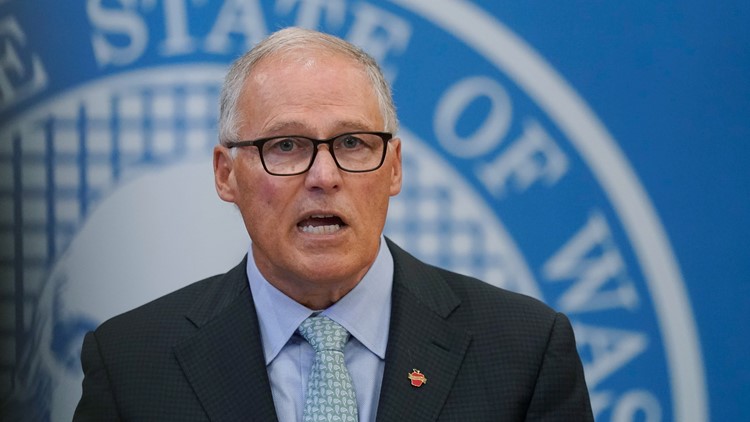 Gov. Jay Inslee announces he won't seek re-election in Washington state
Gov. Inslee has been in office since 2013.
* Editor's note: Gov. Inslee's campaign newsletter said, "Now, it's time to pass the torch."
Excerpt from KING-5 TV News, Seattle:
Washington state will have a new political position up for grabs in 2024, as Gov. Jay Inslee announced Monday morning that he does not intend to seek re-election for a fourth term.
Gov. Inslee was last re-elected in 2020, becoming the second governor in Washington state to be elected to a third consecutive term.
"Our last decade of Washington's storied history is one of growth and innovation," Gov. Inslee said in an announcement. "I am proud to have played a role in our state's leadership on so many fronts. We've passed the nation's best climate policies, the most successful family leave benefits, the best college scholarship programs, a more fair legal justice system, and the most protective actions against gun violence. We've shown that diversity is a strength worth fighting for. This has been ten years of dynamic success.
"As governor, I have seen my role as inspiring our state ever forward and ever higher. I'm gratified to be able to say that this approach has worked to improve Washingtonians lives in many ways and many places.
"Now is the time to intensely focus on all we can accomplish in the next year and a half, and I intend to do just that. I look forward to continued partnership with legislators and community leaders to address Washington's homelessness crisis, speed our efforts to expand behavioral health services, continue our fight against climate change, and continue making Washington a beacon of progress for all."