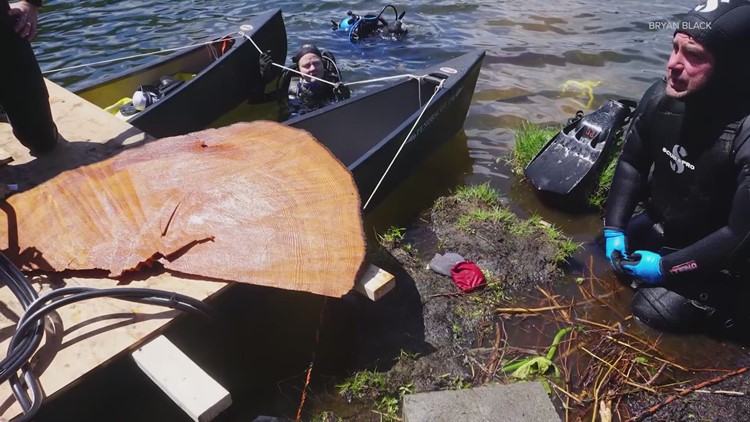 Research uncovers new details on earthquake threats in western Washington
Researchers studied tree rings to reveal multiple faults ruptured at once or back-to-back earthquakes occurred over one thousand years ago.
Excerpt from KING-5 TV News, Seattle:
New research led by the University of Arizona and published in the journal Science Advances shows a seismic event around 1,100 years ago likely involved faults rupturing together or back-to-back earthquakes in western Washington.
Scientists examined tree rings from six sites, finding they had similar growth patterns and died in the same time span. 
Harold Tobin, University of Washington's director of the Pacific Northwest Seismic Network, said it's exciting and notable research.
"We knew about the Seattle Fault, the Tacoma Fault, Saddle Mountain, Southern Whidbey Island; the whole range of these fault lines in our area that have the potential for earthquakes," Tobin said. "What we have not seen is any evidence of them interacting with each other in this way, linking up to create one larger – up to magnitude 7.8 – earthquake or a series of smaller but still big, damaging earthquakes."
Dr. Bryan Black is an associate professor of dendrochronology at the University of Arizona's Laboratory for Tree-Ring Research. He said studying tree rings can yield a lot of notable information about environmental history.
"What we look for as dendrochronologists is common patterns among trees," Dr. Black said. "So, as climate varies from year to year, you have very favorable climate year, the trees form a wide ring; during a drought, they form a narrow ring. As climate varies from year to year it sets off this synchronous growth pattern or bar code among trees, that's time specific."
Black and teams on the study harvested stumps from trees that died when the Saddle Mountain Fault impounded a stream that flooded a forest in the Olympics and studied sections of trees that drowned in landslides during a large earthquake on the Seattle Fault.