Ramtha's School of Enlightenment (RSE) advertised Introductory & Beginning Events for May & June in the April 26 Nisqually Valley News.
This Saturday, RSE will conduct an Introductory Event from 1-4pm – OPEN TO THE PUBLIC
Click here for directions to the gate entrance.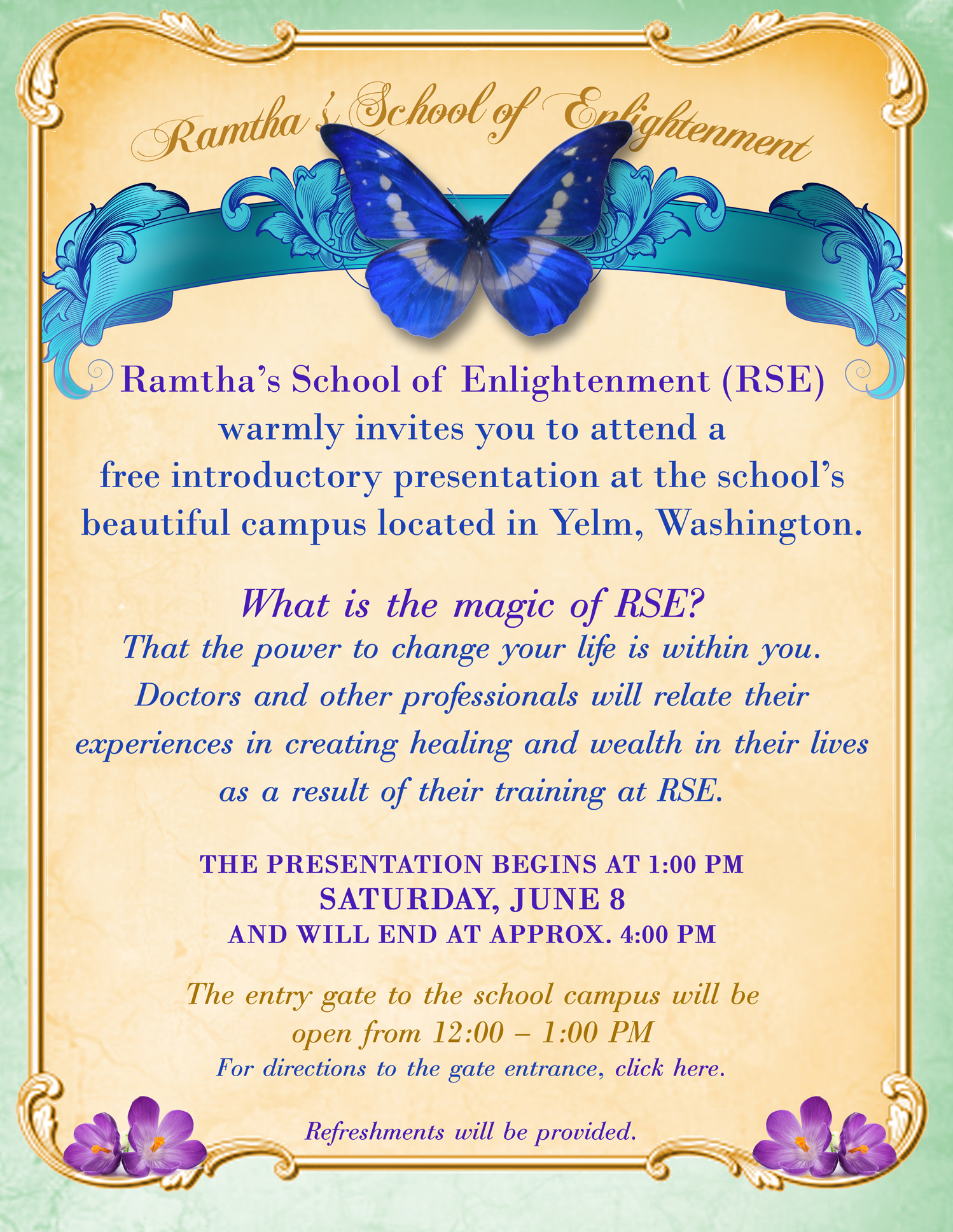 Blog writer Steve Klein is in his 28th year as a student of Ramtha's, has been employed by JZ Knight for 10 years and resided in Yelm since 1988.