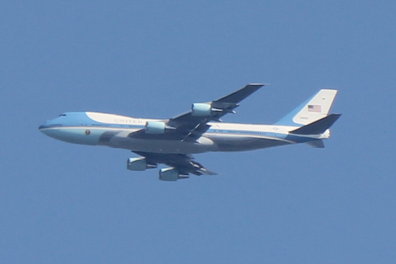 Puyallup resident Ron Bestrom's photo, July 24, 2012.
In case you missed the stunning sight of Air Force One over our area July 24, 2012, you will have another excellent chance to view the 747 arriving in Puget Sound this afternoon with partly cloudy skies forecast and an even better potential view tomorrow as President Obama flies from Sea-Tac Airport to San Francisco in the morning, if the marine deck clears (take-off 8:50am, look in sky approx. 9:05am).
Read more from KING-5 TV News.