The number of meals gifted to our local families has sharply increased this year in Yelm, closing in on 1,000 families being served. Consider the average sized family has at least 4 persons, which thus indicates close to 4,000 people will be served this Thanksgiving that need a helping hand in our area.
The out-pouring of support for our friends, neighbors and fellow area residents has been heart-warming, yet to know such a large cross-section of people here need our help in their struggles is disconcerting.
Nowhere has this been highlighted more than in so many stories in the Nisqually Valley News: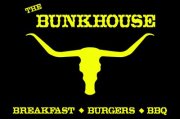 – "Bunkhouses Free Thanksgiving Meal: We Want to Feed Everyone That Is Hungry"
By Brittany Whitehead in the Nisqually Valley News:
"[Todd] Skinner, who owns The Bunkhouse and Big Daddys On the Green, both in Yelm, partnered with Gods Portion for Thanksgiving last year to combine their services for one big Thanksgiving meal open to anyone and everyone. Skinner provided the location and cooking talent, while Gods Portion provided most of the food.
'Were closed just two days a year Thanksgiving and Christmas and we open our doors to anyone in need of a good Thanksgiving meal, for free,' Skinner said."
Read more
Skinner says they will serve over 500 meals this Thanksgiving.

– "The Gift of Gobble Aims to Feed 100 Families"
"The Yelm Food Co-op calls all community businesses to join in the fourth annual Gift of Gobble.
The effort aims to provide for 100 families this Thanksgiving. The organizers are asking for businesses and people to donate $50, which provides for a family of six or more a 'bountiful Thanksgiving feast,'"
Read more from the Nisqually Valley News.
And:
"Yelm Co-op Gift of Gobble Serves Many"
"In the fourth year of this Thanksgiving meal donation, the amount of families served has more than tripled since the program started in 2010. Monday at the Yelm Food Co-op, 105 families or family representatives from the Yelm/Rainier/Roy/McKenna area came to pick up their food bags."
Read more from Brittany Whitehead inthe Nisqually Valley News.

– "Yelm Community Services Will Serve About 500 Families with Thanksgiving Dinner Giveaways"
By Tyler Huey in the Nisqually Valley News:
"[Monserrat Morales, food bank office manager] Morales, who has worked at YCS since 1999, said up to 500 families will likely attend Tuesdays giveaway."
"When people attend the food bank next Tuesday, once they show proof that they live within the area, whatever food is needed and has been donated will be provided."
Read more

– "Thrift store helps Faith Harvest"
By Steven Wyble in the Nisqually Valley News:
"Harvest Community Thrifts primary purpose is raising money for Faith Harvest Helpers, an interdenominational nonprofit organization dedicating to feeding the hungry locally and globally."
Read more
And:
Faith Harvest Helpers – Yelm
"For I was hungry and you gave me something to eat, I was thirsty and you gave me something to drink, I was a stranger and you invited me in. Mathew 25:35
Read more
And:
"Yelm Holds Off on Fines for Food Bank"
Read more