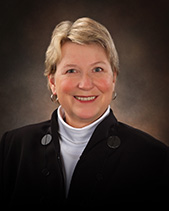 Sandra Romero
FROM COUNTY COMMISSIONER ROMERO'S e-mailer:
Please join Thurston County Commissioner Sandra Romero, as she hosts her monthly informal coffee hours in Rainier and Yelm on Monday, January 27th:
Stormwater, Streams, and Stewardship
From the time a rain drop hits the pavement, to the time it enters a lake, stream, or the Puget Sound, it takes a journey that impacts our environment. On Monday, January 27, join Commissioner Romero and her guest, Thurston County Water Resources Program Manager Jim Bachmeier, for coffee, and learn about what the County is doing to monitor these impacts and how you can help protect one of our most precious resources; H2O.
Jim Bachmeier has been with Thurston County for 32 years, the last 12 of which he has served as the Water Resources Program Manager. Bachmeier has worked primarily on Storm and Surface Water Utilities and Lake Management Districts including coordinating the completion of more than 30 stormwater upgrade projects, expanding the rainfall, groundwater and streamflow monitoring program, and working with the Lake Management Districts at the Long Lake and Lake Lawrence communities for nearly two decades. Prior to his position at Water Resources, Bachmeier spent eight years as the Countys Utility Development Manager where he worked primarily on water and sewer system planning and development.
The Water Resources Program performs a wide array of activities to protect the health of streams, lakes and Puget Sound, with a focus on reducing pollution and erosion caused by stormwater runoff. Stormwater pollution from urban runoff can be a serious health risk and significant environmental threat to the quality of our rivers, lakes and streams. Every time it rains, pollutants such as sediment, oil, antifreeze, fertilizer, pesticides and animal waste are washed into storm drains and ditches, which then typically drains directly to a local water body, or into the ground — our source of drinking water.
There is a lot happening in Thurston County and we want to hear from you!
Once a month, Commissioner Romero meets with community members for informal coffee chats. These meetings give you the opportunity to talk about issues of concern, ask her questions about the county, and share ideas. Commissioner Romero provides participants' coffee. She is the representative of District 2, which includes Yelm, Lacey, and Rainier.
What:
Citizen meeting with 2nd district County Commissioner Sandra Romero
When:
Monday, January 27, 2013

Where:
– Rainier: 9:30am 10:30am at Rainier City Hall, 102 Rochester St W
– Yelm: 11:00am Noon at regular location
Tacos Gaby, 307 Yelm Ave E
Read more
Read Commissioner Romero's Fall 2013 Newsletter:
"Fall is here, and with it comes reflection on the accomplishments of the past year and visioning for what lies ahead in 2014."
Click here