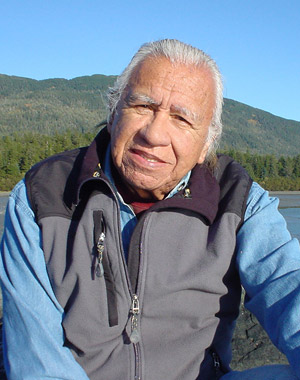 Photo credit: Michael Harris, Legacy Project
This terrific Letter in The Olympian was submitted by Dean French:
"Billy Frank Jr. didnt just save the salmon, he saved the people, and not just the Native American people but all people.
Are we going to let the legacy of Frank and our forefathers go for naught? Let us all now fight for our future.
The people of Washington might be mindful in letting the coal and oil trains pass through our lands for gains of others. I believe that Frank would say 'I think not!' Should we stand aside and let big oil take our streams, rivers, bays, shorelines and estuaries?
The people of Washington have everything to lose, our ecosystem, our way of life, the beauty of our special place. I believe we must rise up as Frank would have and fight for our salmon and our way of life.
Let the legacy that Frank fought so hard to defend be the legacy he and we leave for our children."
Click here