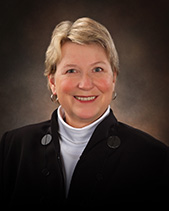 Sandra Romero
FROM COUNTY COMMISSIONER ROMERO'S e-mailer:
– From the Nisqually Wildlife Refuge to the Mima Mounds, Thurston County is a beautiful and diverse place to explore. On Monday, November 23, join Commissioner Romero and her guest, Olympia Lacey Tumwater Visitor and Convention Bureau (OLTVCB) Director Shauna Stewart, for coffee. You will learn about the resources the OLTVCB have available for local business owners who are working to attract travelers.
The OLTVCB is a non-profit organization funded by hotel and motel lodging taxes and membership investments to develop and market Thurston County as a visitor destination. The tourism industry in Washington State employs over 150,000 people and generates $16.9 billion annually for the state's economy. Agritourism attractions, small businesses, hotels, and restaurants are just a few of the local industries that benefit from travel to our region.
Shauna Stewart, Executive Director of the OLTVCB, is a Thurston County native who kicked off her career doing Membership and Marketing Development for the VCB in 2006. Since that time, she spent five years with the Tacoma Regional Convention and Visitor Bureau where she served as VP of Sales and Marketing and Interim Executive Director. For the past two and a half years, Shauna led the marketing department for an Executive Coaching firm in Portland, OR while teaching tourism and destination marketing classes on the side. Shauna earned her Bachelors in Business Administration from Western Washington University and her Masters of Public Administration from The Evergreen State College. She fiercely believes that travel changes the world and is passionate about promoting Thurston County to visitors.
Commissioner Romero meets once a month with community members for informal coffee chats on a wide variety of local issues. At the end of the guest presentation you will have an opportunity to talk about issues of concern, ask her questions about the county, and share ideas. Romero is the representative of District 2, which includes Yelm, Lacey, and Rainier.
What: Citizen meeting with second district County Commissioner Sandra Romero
When: Monday, November 23, 2015
Where: Rainier: 9:30am – 10:30am, Rainier City Hall, 102 Rochester Street West,
Yelm: 11:00am – noon, NEW LOCATION: Mr. Doug's, 210 NE 103rd Ave SE