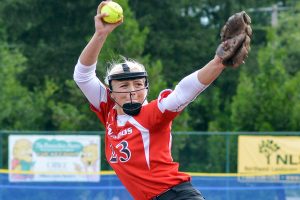 "Yelm Finishes Second, Tumwater Fourth at State Fastpitch Tournament"
"Thurston County had two schools advance to the state high school fastpitch tournament this year. Both programs brought home trophies.
"Yelm continued to cement its status as one of the top programs in the state after posting its third consecutive top three state finish by placing second in the Class 3A state tournament, while Tumwater, under second-year coach Ashley Andrews, collected some hardware for the first time since 2012 after the Thunderbirds finished fourth at the Class 2A state tournament."
"The Tornados, who advanced to their second 3A state title game in the last three years, fell to Garfield, in the championship round, 10-4, at the Regional Athletic Complex in Lacey on May 25. Lindsay Walton's squad finished the year 21-6," by Grant Clark, Thurston Talk.