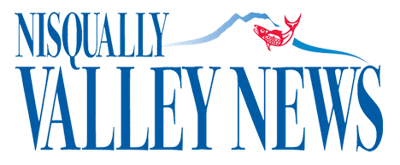 Editor's note: While some of the changes at the parent company of the Nisqually Valley News (NVN), were described by NVN Editor Eric Schwartz and previously posted on this blog, Schwartz's colleague, Jonathan Haukaas, Editor of The Reflector in Battle Ground, WA., wrote more about the changes coming from parent Lafromboise Communication, Inc.
"Keeping the news team strong during painful changes"
"It became clear to our corporate leaders that our print division was unsalvageable and the shuttering process began. Along with sweeping layoffs at the print division, jobs were also eliminated across the company for financial reasons and as customer service was consolidated. (Don't worry, though, our doors are still open for walk-ins). 
"We're a small office here in Battle Ground, so this wasn't like getting an email from your boss at Amazon telling you a bunch of people you'd never met had been laid off.
"It hit hard."
"Sadly, ownership structures like ours are becoming rare in today's world of print media, as newspapers across the country are being bought up by large regional corporations. Management and design often get centralized while a few reporters are planted in coverage areas to wander about. 
"Jenifer Lafromboise Falcon, our owner, inherited the company from her mother and hopes to pass it along to her own children one day. I've had a number of conversations with Mrs. Lafromboise Falcon and I trust that she's committed to keeping her newspapers locally owned and operated, with a newsroom free of outside interference," by Jonathan Haukaas, The Reflector.