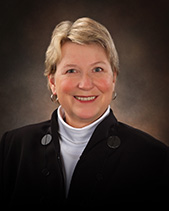 Sandra Romero
FROM COUNTY COMMISSIONER ROMERO'S e-mailer:
Please join Thurston County Commissioner Sandra Romero, as she hosts her monthly informal coffee hours in Rainier and Yelm on Monday, October 28th:
Commissioner Romeros County Fair Coffee Talk
On Monday, October 28, join Commissioner Romero and her guest, Thurston County Emergency Manager, Kathy Estes, for coffee, and learn about how the county prepares for disasters and what you can do to stay safe.
Thurston Countys Emergency Management department works hard to keep this community safe. This years catastrophic flooding in Colorado and local early season storms have been particularly grim reminders of our own flood risk. It is not always possible to provide immediate assistance to those affected by storms and flooding. Demand often exceeds available resources, leaving people on their own sometimes for days before outside help arrives.
Estes has worked in emergency management since 1999 and has been employed by Thurston County for 23 years. She will explain how you can prepare for winter hazards so your family is ready to weather any storm that comes our way.
Read more
There is a lot happening in Thurston County and we want to hear from you!
These coffees give you the opportunity to talk about issues of concern, ask the Commissioner questions about the county, and share ideas.
Commissioner Romero provides participants' coffee that she pays for herself. She is the representative of District 2, which includes Yelm, Lacey, and Rainier.
What:
Citizen meeting with 2nd district County Commissioner Sandra Romero
When:
Monday, October 28, 2013

Where:
– Rainier: 9:30am 10:30am at Rainier City Hall, 102 Rochester St W
– Yelm: 11:00am Noon at Tacos Gaby, 307 Yelm Ave. E.
Read more
Read Commissioner Romero's Fall 2013 Newsletter:
"Fall is here, and with it comes reflection on the accomplishments of the past year and visioning for what lies ahead in 2014."
Click here