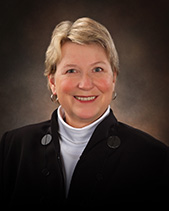 Sandra Romero
FROM COUNTY COMMISSIONER ROMERO'S e-mailer:
"Let's Talk Transportation "
"Whether you take the bus, ride a bike, walk, drive, or roller skate, transportation is something that affects each and every one of us. On Monday, September 28, join Commissioner Romero and her guest, Thurston Regional Planning Council Executive Director Lon Wyrick, for coffee, and learn about the important work being done to improve your transportation options.
The Thurston Regional Planning Council (TRPC) fosters our county's livability through collaborative, informed planning. The agency carries out plans and studies on topics such as transportation, growth management, and environmental quality. Commissioner Romero is one of 21 decision-makers from jurisdictions and organizations in Thurston County that make up the council, which meets monthly to address challenges related to the region's growth.
Lon Wyrick has nearly four decades of experience in managing and directing regional planning programs and agencies. He has served as TRPC's Executive Director for the past 15 years and is responsible for the oversight and management of all of their programs, finances, grant and policy development and membership coordination. Prior to his position at TRPC, Lon was the Executive Director of the Yakima Valley Conference of Governments for over 18 years. He also served as Executive Director for two Department of Defense Growth Impact programs in Washington State and Nevada and as the Mason County Manager for approximately two years, rounding out his local government experience. Lon also formerly served as President of the Association of Metropolitan Planning Organizations, a national organization dealing with national transportation issues."

There is a lot happening in Thurston County and we want to hear from you!
Once a month, Commissioner Romero meets with community members for informal coffee chats. These meetings give you the opportunity to talk about issues of concern, ask her questions about the county, and share ideas. Commissioner Romero provides participants' coffee. She is the representative of District 2, which includes Yelm, Lacey, and Rainier.
What:
Citizen meeting with 2nd district County Commissioner Sandra Romero
When:
Monday, September 28, 2015
Where:
– Rainier: 9:30am – 10:30am at Rainier City Hall, 102 Rochester St W
– Yelm: 11:00am – Noon at Mr. Doug's (New location).